Being a child in the 21st Century
Being a child in 2014 is vastly different to being a child a few short decades ago. Children today are bombarded with a highly competitive environment; they are expected to excel in the classroom, on the sports field and at extra-curricular activities. The trap parents all appear to fall into (perhaps unconsciously) is teaching our children the…
What Career Path do I choose?
According to the Mail & Guardian, approximately 46% of student's drop out of their three or four year tertiary studies. As we wind down toward the end of the year, matriculants are faced with what certificate, diploma or degree they should apply to study for; those currently in various educational institutions may be second guessin …
Welcome to PsychMatters Family Therapy Centre
PsychMatters is a Family Therapy and Psychology Centre located on 9 Park Street, nestled amongst beautiful trees, in the heart of Bedfordview, Johannesburg, South Africa. Our powerful, enthusiastic, and dynamic team of therapists reflects our vision at PsychMatters in Bedfordview to commit to facilitate empowerment and healing to all individuals and families so you can live an inspired and masterful life. Every team member is dedicated to uplift and make a difference in the lives of each client – young and mature – that enters the PsychMatters therapy space, and to live a holistic and balanced life in all spheres of existence – mind, body, soul, relationships and work. Our commitment is reflected in the continuous personal and professional development so as to keep up with the latest healing modalities to impart on our clients as well as having a firm foundation in the training and experience gained together as a team, as well as what is uniquely brought by each therapist. We at PsychMatters Family Therapy Centre in Bedfordview look forward to creating – together  – the spark that will ignite new pathways of change and flow.
Clinical Psychologists
Includes:
Play Therapy
Teenage Therapy
Workshops
Public Speaking
Media Liaising
Parental Guidance
Family Therapy
Couples Therapy
Supplementary Services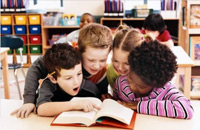 Includes:
First Aid Training
Support Group for Mothers
Support Group for Adults (for friends, family & support structures affected by Depression & Anxiety)
Auditory Integration Training